Shandra Ramsey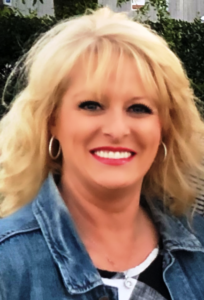 828-284-3935
Shandra understands that finding the perfect property is so much more than just where you live,
it becomes a part of who you are, it's where you make friends that feel like family and where you
make memories that last a lifetime.
As a native of Yancey County and a licensed real estate broker for over 15 years, she has a
unique sense of community, people, and the beautiful places that make the area she calls home
a wonderful place to live, work and play. Having over 25 years experience as a paralegal, she
knows what it takes to successfully close a transaction from start to finish and to make your
experience of buying or selling your property as stress free and seamless as possible. She
enjoys putting that knowledge to work for her clients and strives for great customer service,
good communication, attention to detail and ensuring a positive experience for all parties during
your real estate transaction.
When Shandra is not assisting real estate clients, she enjoys meeting new people, reading,
traveling to new and exciting places, being outdoors, horseback riding, cooking, baking,
spending time with her husband cruising on their Harley or '55 Chevy and spending time with
family and friends.
Let Shandra help streamline your next real estate endeavor in our beautiful area and show you
what living in WNC can truly mean to you.